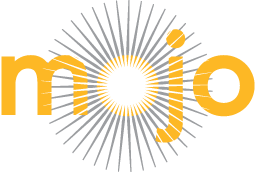 mojo: morsels
Most of us go to our grave with our music still inside us.
feed your mojo
Subscribe to our newsletter to receive helpful tips and reminders on how you can discover and feed your mojo.
Office: 480-563-0875
Fax: 480-563-0979
Cell: 602-317-7250
meet us
mike wallace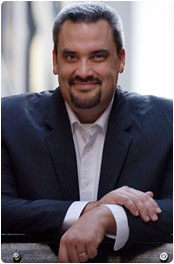 Mike is an accomplished trainer and facilitator with a very simple motto - first, success is a great motivator; second, success can't be taught; third, success needs to be experienced. He creates an environment through his work for experiential success. This is Mike's story...
in his own words
"Have you thought of being a teacher?" "You would make a great psychologist" "You're so funny!!". Each of these comments were a calling card for me. Sadly, that was over 20 years ago and I decided to ignore all of them and follow the path of business and sales. During 20 years of selling and maneuvering within large and small organizations, I learned there are 2 truths. First, people and companies are constantly looking for an edge to differentiate themselves from their competition, and second, I had a need to help them.
I couldn't help it. In front of a customer and I spent as much energy making their company better as I did in selling my products or services. Oftentimes they were mutually exclusive, other time not. Working with leaders in organizations saw the same pattern present itself. What could I do to help them?
Fast-forward 20 years with a wealth of experience in sales and multinational organizations and I found myself lacking. Unfulfilled…without mojo. I looked internally to figure out what would give me purpose and meaning.
and then i broke bread...twice
My epiphanies happened around a table with food and drink. The first was a simple lunch with a possible vendor I was to use for some training services. During our lunch meeting, the conversation changed from what his firm could offer my organization I was with, to what I was searching for. He then began to ask questions that forced me to think about what really lights me up. He dug deeper into something that was unexplored or ignored for years and helped me realize what I needed. He helped create the foundation that my consulting business is today.
Excellent, the spark had been lit and I was on my way. As my psychometric profile predicted, I drove ahead with the planning and execution of my plan like a 747 taking off the runway. As time went on, my enthusiasm waned and doubts crept in. "Was this a good idea?", "I don't know anything about running a business?", "What if I don't succeed?", "I can't afford to fail – therefore I won't try".
i had encountered what author seth godin refers to as the "resistance".
Breaking bread a second time. In the middle of experiencing the resistance and on the verge of postposing my plans indefinitely, I had supper with someone. Call it intuition or gut feeling, I decided to take a risk and share my plans with someone else. What followed was a deep discussion about what drove and excited me, or as she would say it…"What lights you up?"
During that discussion I pushed through the resistance and took the next steps. It wasn't easy and was full of moments of "What am I doing?" & "Oh boy, oh boy, oh boy…"
turn left when everyone goes straight…then turn right
The path I took was not one that many have travelled. I found if I took that beaten path I was too focused on where it lead me to notice the smaller trails off to the side. It was on those less travelled paths that I found insight and motivation.
what i discovered was this...
My mojo was working with people and organizations that were trying to get better. Trying to differentiate themselves from others around them. In the process of differentiating I helped them dig deep within themselves to discover who they really were and what made them unique. Along the way we encountered that resistance. I helped them push through that resistance.
professional background
With over 15 years working in large international companies, Mike has extensive experience leading cross-functional teams to deliver on projects within matrix organizations. This provides him with the insights required in today's world on how to get things done with less and less resources. In order to stay on the "bleeding" edge of learning technologies, Mike does innovative work on projects that enhance learning experiences through a layer of technology with iPads. The technology is not there to replace the previous medium but to enhance the experience to make the training stick.

Mike developed hard selling skills in consumer packaged goods while working with PepsiCo, Nestle and Rogers Wireless. He then moved onto large account management at IBM and finally developed his skills of persuasion with his years at Novartis Pharmaceuticals.
Mike's life experience endowed him with a compelling presence, an interest in people and a talent for connecting with them; his sales experience equipped him with dynamic and persuasive facilitation skills. Given his interests and skills, he thrives on the challenges inherent in the process of self-discovery and improvement in groups. With that he focuses his talent on bringing to life through facilitation top tier programs in the corporate skills arena. Mike is a graduate of the University of New Brunswick where he completed his bachelor's in business administration in 1995.