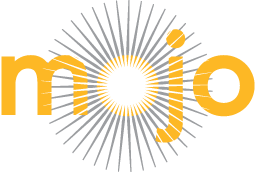 mojo: morsels
As we let our own light shine, we unconsciously give other people permission to do the same.
feed your mojo
Subscribe to our newsletter to receive helpful tips and reminders on how you can discover and feed your mojo.
Office: 480-563-0875
Fax: 480-563-0979
Cell: 602-317-7250
the history of mojo
is mojo just another trendy fad?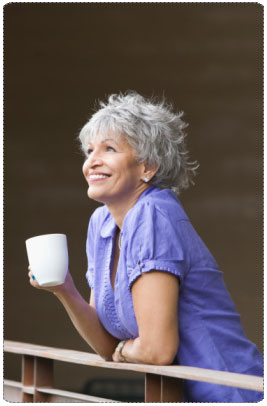 Mojo is not new. In fact, the concept of mojo goes back centuries. Some big names you may have heard of understood and tapped into their mojo -- Galileo, Ralph Waldo Emerson and Vincent Van Gogh to name a few.
The actual word "mojo" traces its roots to Congo, Africa. Derived from the word "moyo" meaning "spirit" or "life force," the word mojo traveled to the United States during the slave era as part of an African-American folk belief.
The belief dictated that a person's mojo was an external magical entity, capable of attracting love, luck and protection from evil. Many who believed in the presence of mojo went so far as to "feed their mojo" with drops of perfume or oil to keep the spirit within working.
Of course, today we see mojo as an internal quality, rather than an external force. Yet it still requires care and "feeding" to keep it alive and flourishing.
mojo is all around you
Today, many of us think of mojo as charisma, charm or skill rather than an external accessory.
In fact, mojo as we see it now makes frequent appearances in modern-day movies and music:
Austin Powers: The Spy Who Shagged Me in which Austin is robbed of his mojo and in turn, loses his confidence and attractiveness.
Jim Morrison's LA Woman in which he refers to himself as "Mr. Mojo Risin'".
The movie and TV series, Friday Night Lights, inspired by the Odessa Permian High School Panthers football team, whose rally cry is mojo.
At Mojo Associates, we believe that mojo is a hearty blend of all these things. Most importantly, we know that the unique qualities and strengths that make up mojo reside within everyone.
Your mojo is your source of personal power and when you tap into it, the possibilities are endless.
where'd my mojo go?
There are a lot of reasons why your mojo may be M.I.A.:
Other's Expectations—not being true to yourself and basing your decisions on what others think is right for you.
Self-doubt—lacking confidence and as a result, unsure where to even begin to make changes.
Imbalance—focusing too much time or energy in one area (such as work) and not enough time and energy in another (such as passion, fun, or fulfillment.)
Freezing Up—becoming indecisive out of fear that the choices you make may be "wrong" and thus choosing to do nothing at all.
Fear of Change—sticking with what's comfortable and familiar (even though it doesn't make you happy) rather than striking out and exploring new territory.
Negativity—focusing on all of your weaknesses instead of all of your strengths.
Mojo Monsters —self-sabotaging thoughts that tell you your strengths aren't important and that happiness and joy aren't attainable, thus enabling them to "scare your mojo away."
mo' mojo with mojo associates
At Mojo Associates, we guide you on a path to rediscover and maintain your mojo, so that it continues to enhance your life.
For Lisa Stefan, founder of Mojo Associates, helping others rediscover their mojo is what her mojo is all about.
And it's that dedication to guiding others that led to Mojo Associates' Ten Commitments. (We know, it sounds like a singing group from the 60's, but it really isn't.)
from mojo associates to you: the ten commitments
• We are committed to your personal and professional development.
• We do not expect anything of you that we do not expect of ourselves.
• We will challenge you to stretch to your fullest potential.
• We value initiative, perseverance, determination and integrity.
• We will respond to you in a timely fashion.
• We will maintain an environment of open communication.
• We will feed our own mojo as well as your mojo by playing full out.
• We will help you to clear obstacles that stand in the way of your success.
• We will view mistakes as learning experiences.
• We will choose to walk the high road with a positive (and highly contagious) attitude