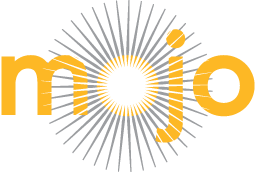 mojo: morsels
Do one thing every day that scares you.
feed your mojo
Subscribe to our newsletter to receive helpful tips and reminders on how you can discover and feed your mojo.
Office: 480-563-0875
Fax: 480-563-0979
Cell: 602-317-7250
corporate mojo
training workshops and team coaching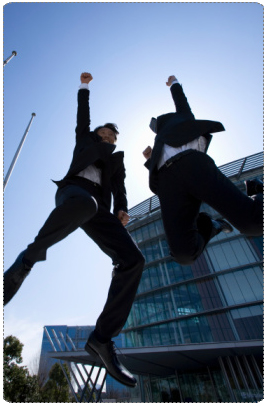 Want to know the secret to creating a unified, productive and focused team that works together to increase the value of your organization? Corporate Mojo will unravel the mystery for you.
Corporate Mojo consists of training workshops and team coaching that address the most common and oft-cited issues facing teams and organizations. Corporate Mojo will provide workable, effective solutions, including:
Focusing on organization and efficiency through time and attention management
Recognizing team member's strengths and values in order to achieve new levels of performance and satisfaction
Increasing positivity and decreasing stress in the workplace
Building trust, learning productive conflict, encouraging commitment, mutual accountability, and a unified focus on results
Learning the essentials for communicating with diplomacy and professionalism
Corporate Mojo offers programs developed specifically for successful team-building and execution within a corporation—all keys critical to operating the most successful organization possible.
Click here for a .pdf of our Corporate Mojo coaching and workshop offerings.
"Lisa demonstrated her insightful ability in coaching our team when we lost confidence in our newly hired local manager. She was able to not only diffuse a difficult and potentially volatile work environment but also turned the situation into a positive learning experience for everyone involved. Each person walked away with a better idea of how they needed to contribute to the team and improve their ability to communicate in a more constructive and appropriate manner. Lisa not only "saved" our team but was able to help our team rally around our manager and help him "exceed expectations" by winning "Manager of the Year" the following year!"
-- S.T., National Sales & Marketing Director
"Lisa Stefan is an amazing coach. She is fun, energetic and bright. Lisa is very honest and has a unique style to her coaching that will attract and retain many clients in the future. She nudged, pushed and called me forth into areas where I needed it. She has a way of coaching that creates a safe space with unlimited possibilities for her clients. The most powerful thing about Lisa is her authenticity and love for people. Her coaching helped me to figure out where I would branch out in my business in the future."
-- L.S., Vice President Human Resources/Quality Risk Manager
what you can expect from mojo associates
At Mojo Associates, we're all about bringing out the best in you and your team—your collective mojo— whether the focus is on improvement and enhancement of the workplace, individual careers, or daily life.

When we work with you and your employees, we focus on deepening the collective consciousness, which in turn, allows you and your team to make the best possible decisions based upon awareness and deep introspection, rather than out of fear or old habits.

We partner with your group to create a vision that incorporates all aspects of your work environment; provide accountability to ensure forward progress toward goals; and help everyone develop lasting habits that will lead to an inspired and fulfilling team atmosphere by maximizing both personal and professional potential.